Joint Supplements for Dogs
Dr Laura Robinson, DVM
— Practices at Antonio Animal Hospital
"Wuffes Joint Chews have been a game changer. I recommend them to all my clients to ensure their dogs joints stay strong so they can stay healthy and active."
Easy, Affordable & Highly Effective — The Proof
Time and time again, we see how taking Wuffes for a period of atleast 3 months helps improve dogs that are currently suffering with hip and joint issues, and is a highly effective supplement when it comes to preventing any future problem.
100% Natural Ingredients, Backed by Science
Made in USA, each of our Ingredients have been featured in research backed studies with data to show why they're so effective.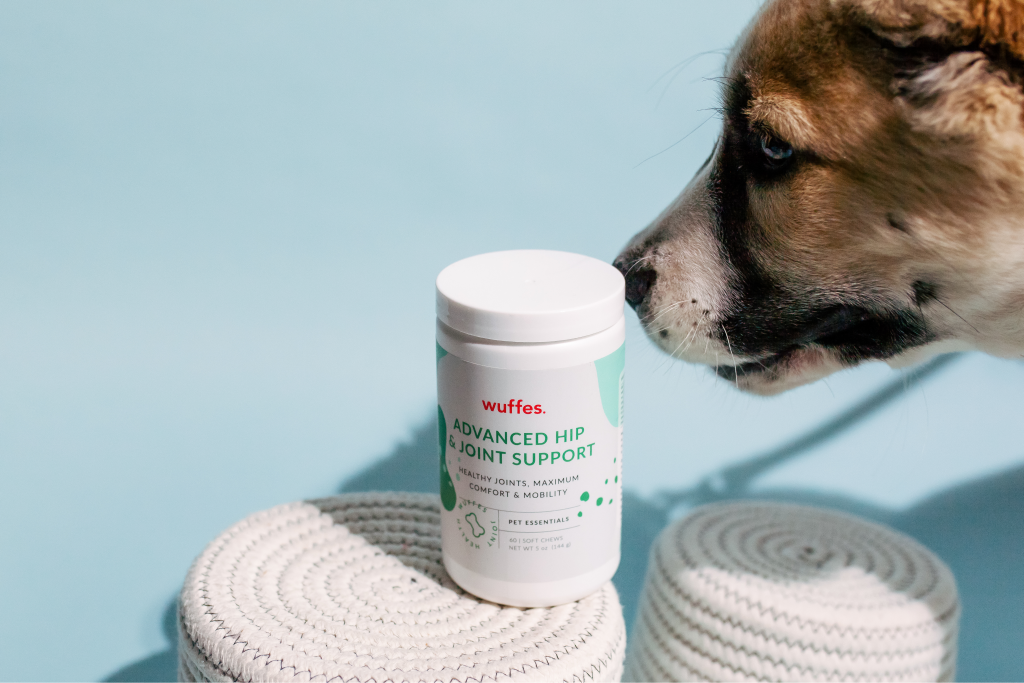 Honest reviews, from verified customers
Take a read below to discover what Wuffes customers actually think of the product and how effective it is for their dog.
To assure each review is real, we use an external team to vet and remove fake reviews so you can rest easy knowing that you're reading 100% authentic reviews from customers who love their dogs.
We don't like to brag, but our customers sure do!
We hate when you look at brands and all you see is good reviews - so we broke down our reviews so you can get an honest look at what it means to try Wuffes.
My dogs seem to enjoy Wuffes. My 12 year old girl sometimes seems stiff after laying for awhile but not as much now that she has been on Wuffes. I will continue to give them to her.
Response by Wuffes
Thanks for the review Jonathan - anything you need just let us know!
Very annoyed. I thought these would work for humans but they taste disgusting!
Response by Wuffes
Hi Arianna, Please do not eat the chews lol. They are for for dogs! Please reach out to us at hello@wuffes.com and we can point you to some supplements that are more suitable for 2 legs instead of 4 :)
Commented on Wuffes VIP Facebook group
Stephanie Murray
So it's been 3 weeks now and all I can say is OMG. Last night we were sat on the bed and Bruno just jumped on the bed - he hasn't done that in years. I was on the fence about the product. I am now a customer for life!
Wuffes
Stephanie, THANK YOU!! It warms our heart knowing we are giving you extra time with your pup. We would love if you could share the story to our wall to allow everyone to see <3!
This stuff really works! Our dog could barely walk before we started feeding her Wuffes. Within 8 weeks she was moving better than dogs half her age - you've given our dog a new lease of life. Thank you.
Response by Wuffes
Thanks for the review Jenni - anything you need just let us know!
I ordered different joint chews for our dog they smelled terrible our dog would not eat them. We opened Wuffes and gave her one, and she loved it!! She has turned into a very picky dog and she'll eat Wuffes with no problem. :)
Response by Wuffes
Thank you for joining the Wuffes family.
Commented on Wuffes VIP Facebook group
Bruno
Amamaazing. Thank you so much Wuffes. You guys need to keep the faith - this product is the best. It took 2 months, but Bruno is now healthier than ever.
Wuffes
We love to hear these fantastic stories, Please keep us updated.