Say hello to the world's best warranty
We're so sure you'll love our products, we offer a 90 day satisfaction guarantee. If after 90 days of daily use you're not happy with the product or results, all you need to do is send us an email and we'll make it right.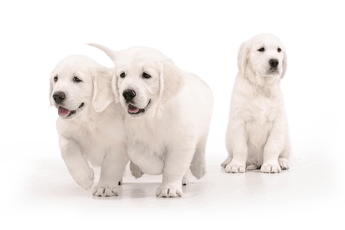 Why 90 days?
The health and wellbeing of our furry friends is our absolute priority, so we understand the desire to see immediate results. But like with us humans, health supplements can take a full 90 days to work their magic.
Here are some of the great results our customers have seen after just 90 days of using our products:
How we can help
My dog won't eat the product
We pride ourselves in making the tastiest of supplement treats but if your dog isn't convinced, we suggest breaking the supplement into their food or wrapping it in a piece of meat or cheese. If that doesn't work, get in touch and we'll find the best solution for your and your furry bestie.
I don't think it's working
Please make sure you give each product a full 90 days, as it takes up to 3 months for wellbeing supplements to show their full effects. If you have any questions, our customer service team is on hand and always happy to chat.
My dog has had a reaction
If your pup isn't reacting well to a certain ingredient, please see a vet so they confirm the product is not suitable for them.
How our Warranty & Returns work
Satisfaction Guarantee
If you're not 100% happy with your purchase, all you need to do is get in touch with our Customer Service team and they'll do their best to make it right, every time.
Product Returns
The wellbeing of your pet is our top priority. Because we can't guarantee the freshness of our products once it's out of our hands, we're not able to accept returns for our edible products. Once you've spoken to our customer service team, we'll advise you to pay it forward and donate it to a pup in need.
For non-edible products like our Portable Laser Therapy, please note that you'll need to get them back to us and cover the shipping cost (but we're happy to reimburse up to $7 of shipping with Wuffes store credit).
Order Cancellations
If you cancel your subscription once the order(s) has been created, we'll only be able to refund you in full if you reject the order from the delivery company once it arrives at your delivery address. For more information email hello@wuffes.com and our team will be happy to help.
Please ensure you contact us with your tracking number for any returned items. If we can't track your return we are unable to return your money (no exceptions).
GET IN TOUCH
Please email us for warranty claims & refunds